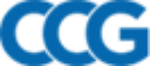 Full Time, Systems Integration Technician II
This position shall support the NSA onsite. The ideal candidate MUST HAVE an active/current TS/SCI Full Scope Poly.
This position offers a collaborative, engaging, and challenging work environment.
Duties include, but are not limited to, the following:
Oversee and install, test, and validate operational software as specified by installation standards, manufacturer's guidance, and safety codes

Maintain a much broader knowledge of the system than junior technicians

Conduct on-the-job training for co-workers
Minimum Requirements and Required Qualifications:
Five years of experience integrating systems using multiple operating systems (Solaris, Linux, and Windows) and developing and implementing test plans and test scripts

Experience performing all aspects of the integration and tests of the system, including installing the hardware into the racks, labeling cables, running cables, building the system to drawing package, quality assurance, loading operating system, loading applications, and all levels of testing regarding the system

Candidate must have experience in the following:

Linux (strong grasp of command-line usage)

Software development (Java, C/C++ preferred)

Scripting (Ruby, Phython, PHP preferred, shell and Pearl are acceptable)+G25

Security Tools (nmap, Netcat, intrusion detection systems, firewalls and packet-processors)

Candidate must be willing and able to:

Be on-call 24×7

Address mission critical situations (Agency Code Red required)

Interface with agency and non-agency sites via emails/phone to walk them through hands-on troubleshooting

Work flexible hours, staying until the job is completed (mission is restored)

Work a 12-hour evening shift, approximately 7:00 p.m. to 7:00 a.m.
Other Experience and Qualifications:
Development tools (Eclipse, Subversion)

Web technologies (Weblogic, Apache)

Enterprise Messaging Systems (JMS)

Database Administration (mysql, Oracle, Mongo)+G25

Networking (protocols, fiber/Ethernet knowledge)

Cloud/Virtualization technologies

Data storage solutions

Technical writing

Mission knowledgeClearance Requirements:

Must Have TS/SCI Full Scope Poly, NSA
Bachelor's Degree from an accredited college or university in related field OR no degree + 8 additional years of experience OR AA/AS + 6 additional years of experience
LC Acceptable Areas of Study for Degree to Qualify:
Communications Engineering

Computer Engineering

Computer Science

Electrical Engineering

Information Systems or Mathematics
Job Features
| | |
| --- | --- |
| Job Category | Systems Integration Technician II |
| Contact Us | (410) 707-2783 or at: info@cancgroup.com if you feel you qualify for or wish to receive more information about any or all of the above opportunities. |