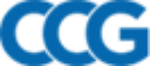 Mid-level Software Developer
Canfield CyberDefense Group needs to perform Mid-level professional work to support the development functions of the Canfield Cyberdefense Group (CCG), the office located at the Olney, Maryland, 20832.
The professional work of the CCG's will gradually increase in difficulty and responsibility as gains experience in code development, Cybersecurity special projects. The professional hired for this position will need strong interested, motivated individuals who are ready to gain in real-world/practical/professional job experiences. Professionals will be working with senior developers and Training available.
Job Requirement:
Knowledge and understanding of Cybersecurity Technology, or Cybersecurity concept.
Knowledge of HTML, HTTP, Word Press, Graphics design, Inkscape, Gimp.
Knowledge of Squarmail will be plus.
Knowledge / some experience in Graphic Design.
Strong written/ verbal communication skills.
Strong Technical writing, documentation, PowerPoint Presentations.
Organization and time management skills.
Creativity, Versatility, and Flexibility.

Required Responsibilities and experience:
Python, Linux, Shell Script, SQL, PHP, JavaScript

Position Details:
Degree in Computer Science
Job Features
| | |
| --- | --- |
| Job Category | Mid-level Software Developer |